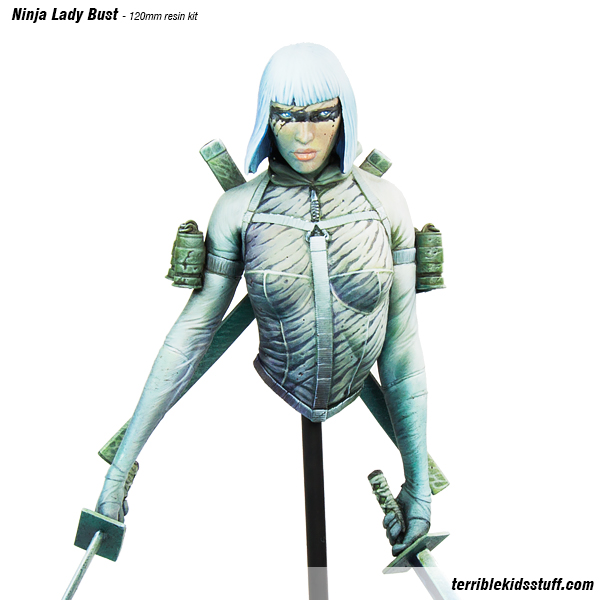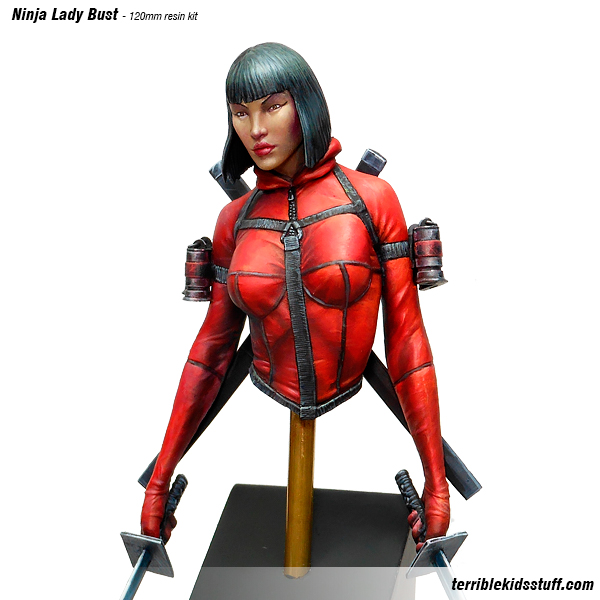 Limited edition: 100 copies
Illustrator: Paolo Parente
Sculptor: Joaquin Palacios (3D)
Painter: Angel Giraldez and Massimiliano Richiero
Theme: Paolo Parente's Dust
Material: Resin (D.B.Creativemoulds)
Scale: 1:15 (120mm)
Size: 55mm to top of head
SKU: PPDB05
Note: sold unassembled, unpainted and base not included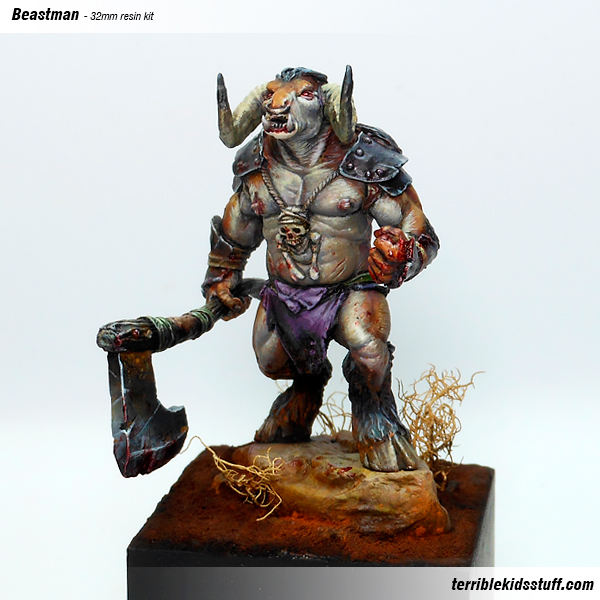 Limited edition: 100 copies
Illustrator: Karl Kosinski
Sculptor: Boris Woloszyn (traditional)
Painter: Angel Giraldez
Theme: Fantasy Classic
Material: Resin (D.B.Creativemoulds)
Scale: 1:54 (32mm)
Size: 41mm to top of head
SKU: NK3206
Note: sold unassembled, unpainted and base not included
We would like to introduce two new releases: Ninja Lady bust, illustrated by Paolo Parente and sculpted by Joaquin Palacios (3D), and Beastman, illustrated by Karl Kopinski and sculpted by Boris Woloszyn (traditional). Angel Giraldez painted both of them. Massimiliano Richiero painted the box art of Ninja Lady bust. Both releases are casted in high quality resin by D.B.Creativemoulds.
We have only 50 copies available for each of today's releases!
The discount code BEMINE (10%) is valid only for today's releases and is active from now to the 29th of January 2018!
You can find all our miniatures on 
http://www.terriblekidsstuff.com