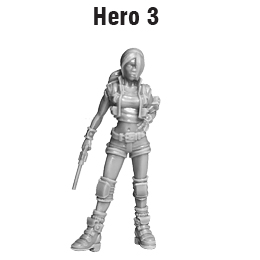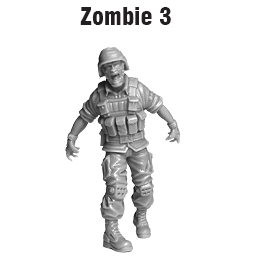 Code: PA28H3 & PA28Z3
Concept artist: Roberto Cirillo
Sculptor: Lukasz Krysa
Material: Resin (GRX Créations)
Scale: 1:58 (Heroic 28mm)
Note: sold unassembled, unpainted and base not included
We would like to thank you all, this year was really special and crazy! So we decided to give you a gift, a discount code valid until Christmas Day to allow you to complete your collection of Terrible Kids Stuff. In the image below you can see the miniatures that will end soon.
The discount code 204CHRISTMAS (20%) is valid on all our catalogue and is active from now to the 25th of December 2017!
Furthermore we are happy to introduce two new miniatures: Hero 3 and Zombie 3!
DINO RIDER UPDATE: 75/100 copies shipped, we will ship last 25 copies at the end of next week.
You can find all our miniatures on 
http://www.terriblekidsstuff.com