Wasn't sure where to put this - this spot seems to be as nice as others
Works on the game table are moving forward - slowly but it still counts.
During the last game I was taking some pics to write photo report but when I saw them on the pic screen - the idea was dropped.
I have to improve quality of the photos and there are some things to do - apart from mastering my digicam-fu...
Below you can see some of the pics - more under the link, but what you see here should give the general view on the problem. I also listed some ideas what else should be done - if you have any more ideas or advices - just comment the topic
Click to see full-sized image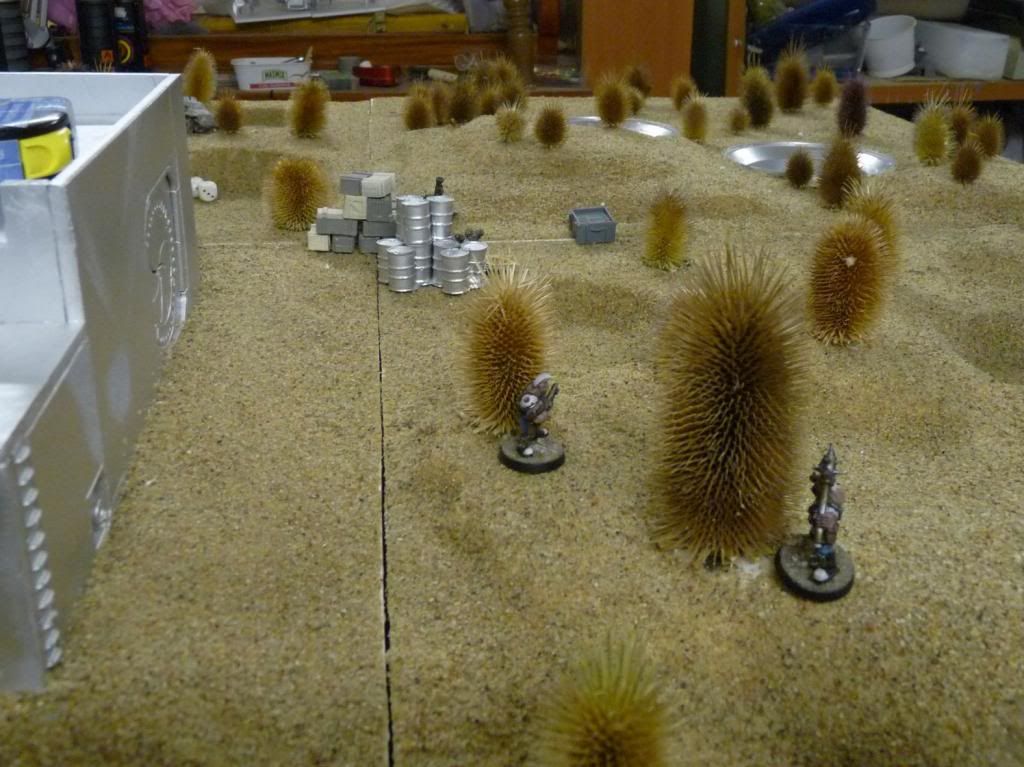 Click to see full-sized image
Click to see full-sized image
Some more pics 'ere
So imo these should help:
- painting the buildings matt so they don't reflect the light so much
- painting the ground at all (some diluted glaze + pigment followed by drubrush) - especially the white edges of modules
- testing camera settings in that specific light conditions should help