Hi everyone, the next release for the Guild of Harmony Steampunk range is finally here!
One of the rare heart-warming sights in the Clockwork Empire is that of Maria Poppets and her faithful companion Albert, almost seeming to float on air as they dance their way across the rooftops of New London searching out those in need of good cheer. Carried from place to place by changes inthe wind, the often-unexpected appearance of Maria and Albert is considered a good omen amongst the downtrodden citizens of the smokestack slums.
Maria Poppets and Albert
come as a limited edition resin set,
strictly limited to 350 copies
. In addition, this 'holding hands and taking off" version will
only be available in the resin
: when the figure transitions to metal, each figure will be sold separately with an alternate arm/hand.
Now available at the
Guild of Harmony online store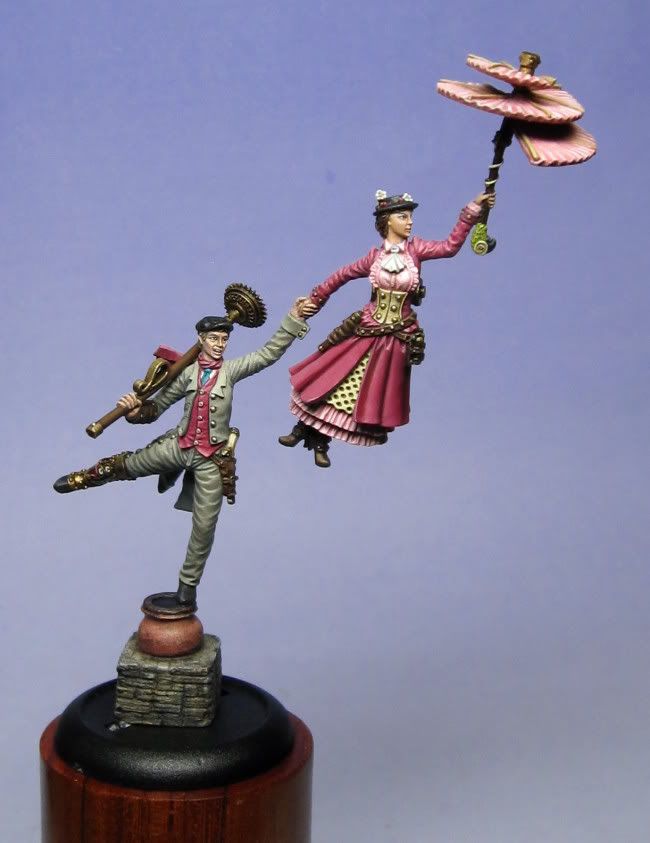 Click to see full-sized image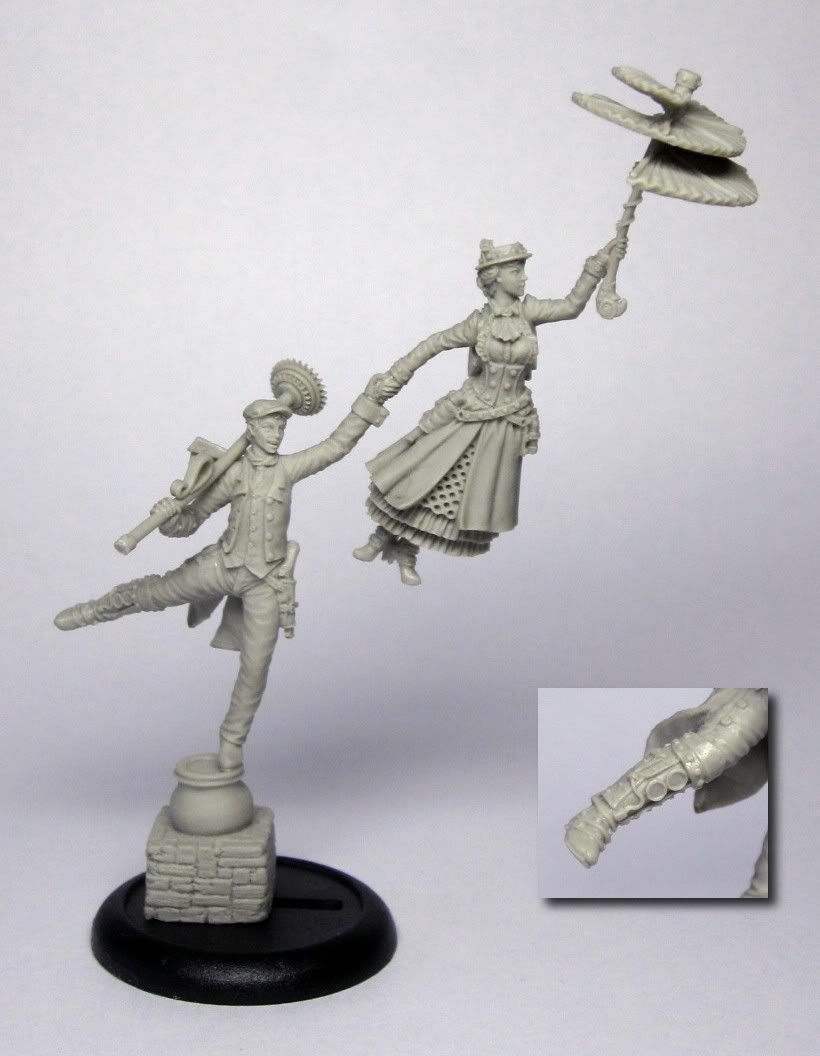 Click to see full-sized image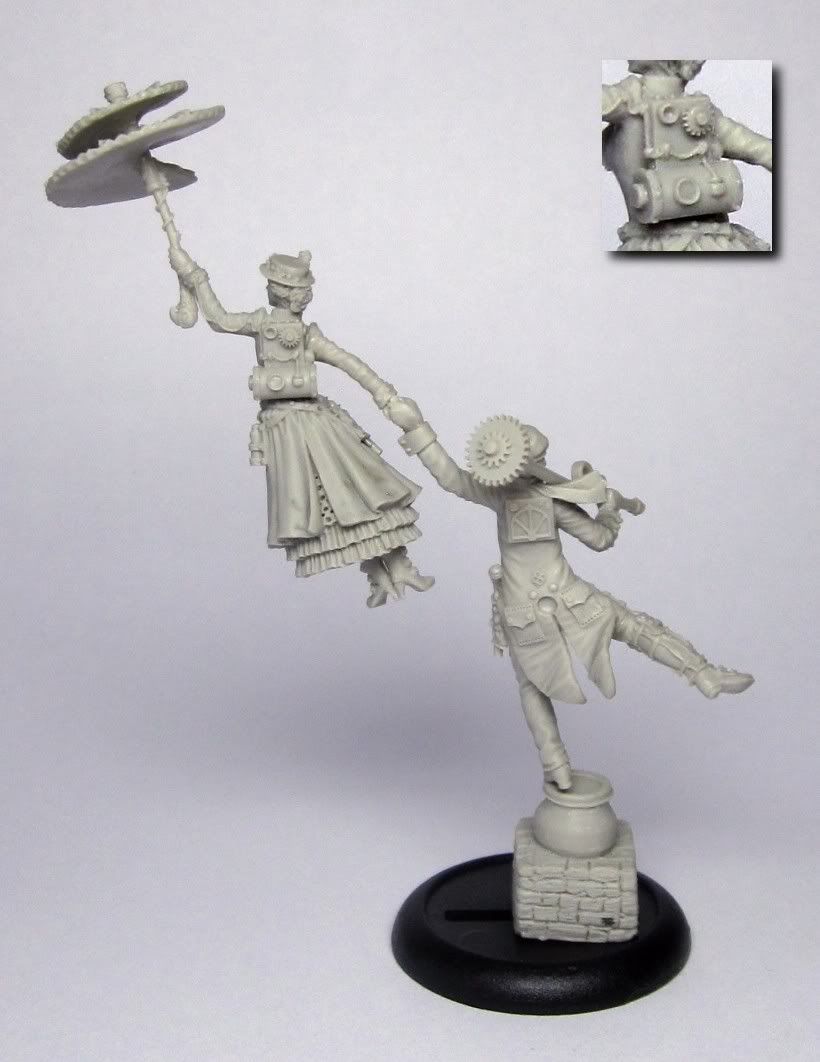 Click to see full-sized image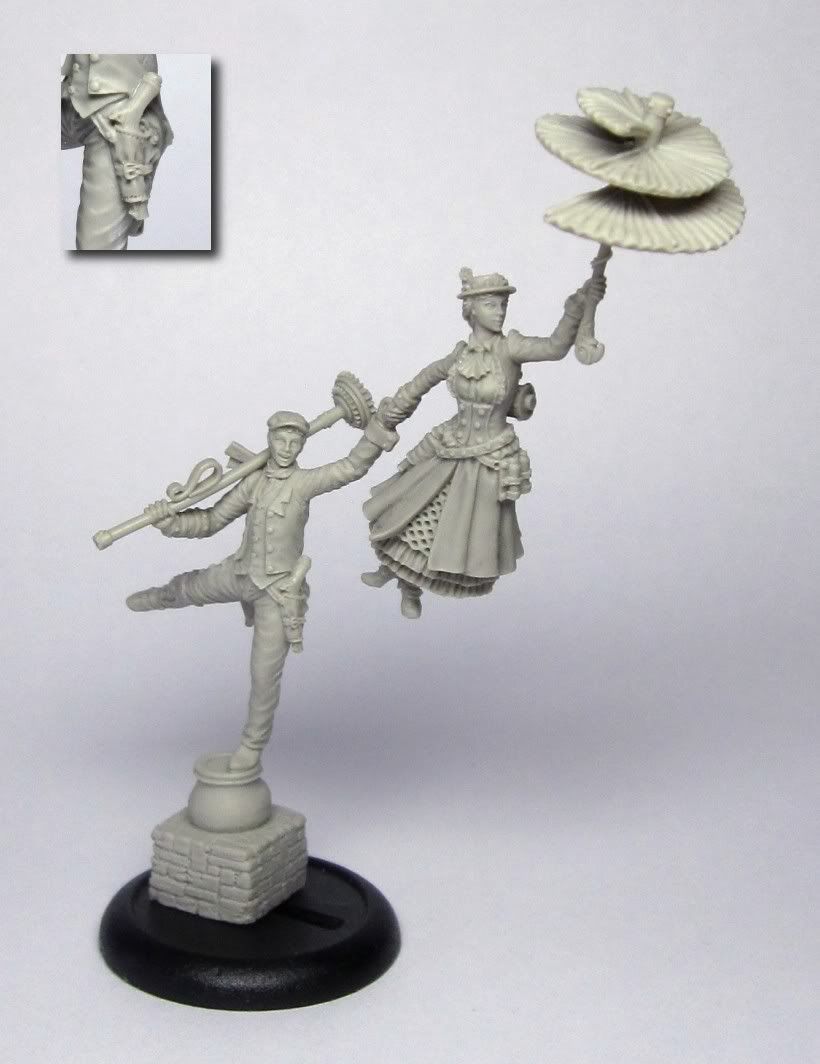 Click to see full-sized image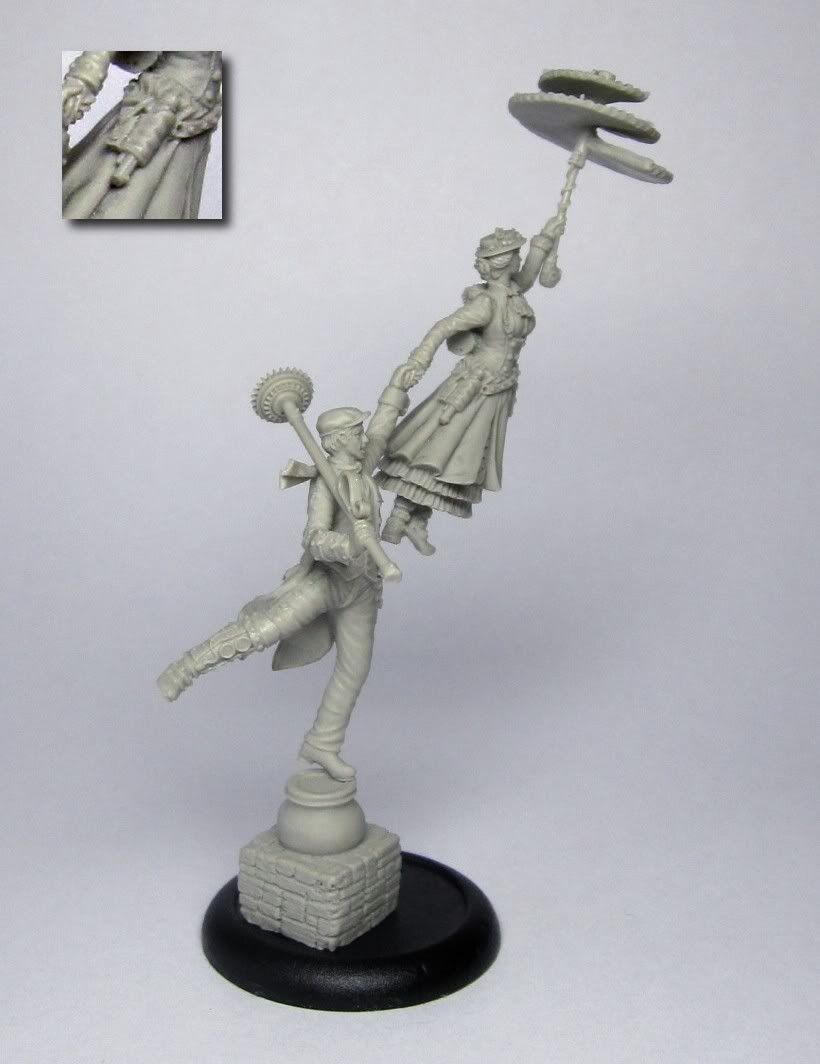 Click to see full-sized image