This project is finally on its way again....its been sitting on my shelf for far too long for various reasons....mostly due to work and the lack of ability to continue with this feat (since my GS ability was at its limit)
To shed some light on this little beauty....I was inspired by an older GW slaanesh hero that had a serpent like body instead of legs....this got me to get both FW KoS and FW trygon....cut them up and combine this monstrosity...the rest is history.
I went on simple terms today by working on the loincloth chainmail armour and added some dragon like scales....never attempted such sculpt....not sure if I even did it right with all honesty.
Let me know what you guys think
C&C are always welcomed here.
Thanks
Click to see full-sized image
Click to see full-sized image
Click to see full-sized image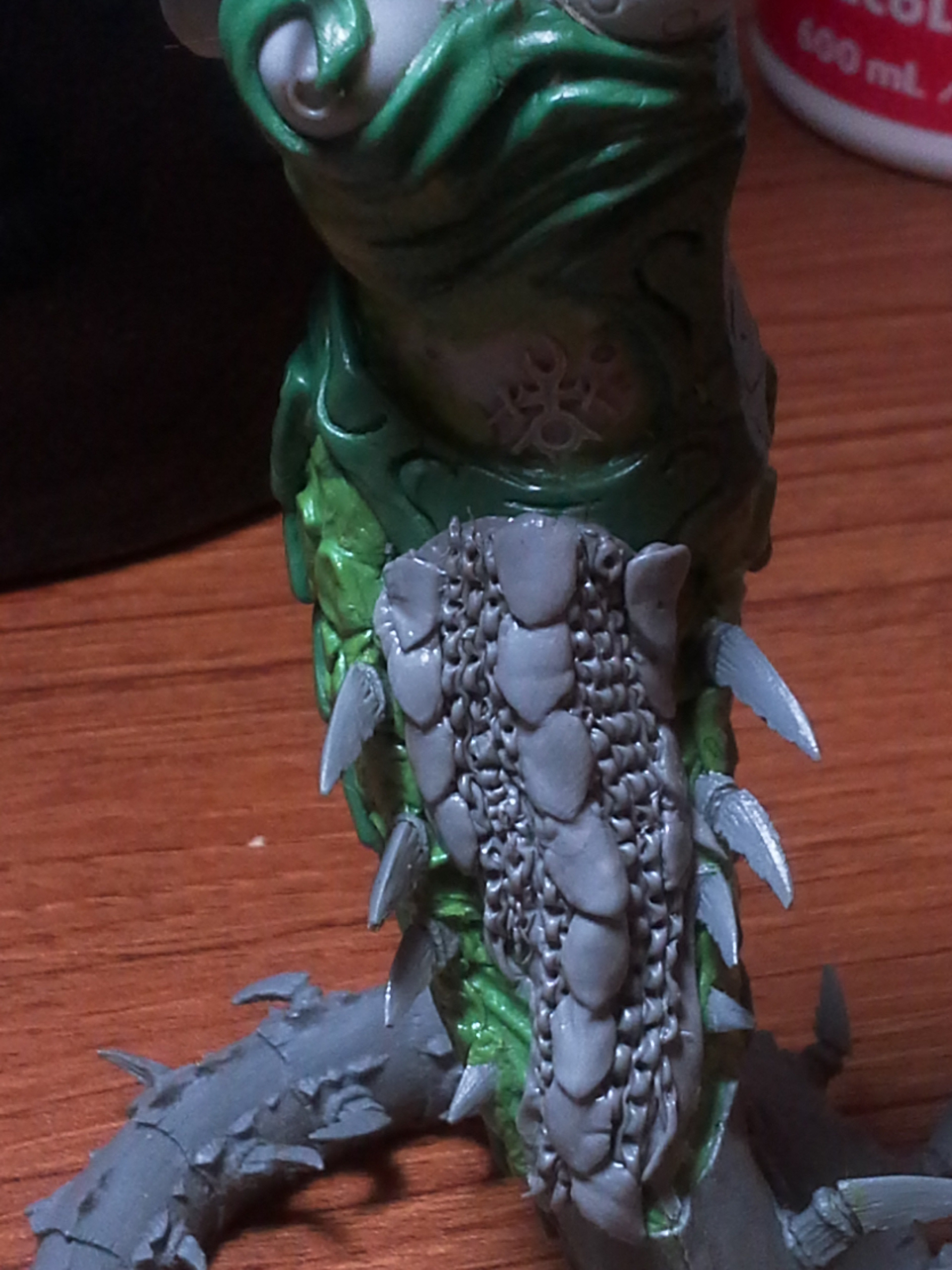 Click to see full-sized image