Sorry the space marines came to there due date with no new pictures.
I have the next 3 to work on for the hobby shop owner however.
WIP on a project piece doing for laughs. I plan on leaveing the base plain as I have a base up coming that is a little intimidating.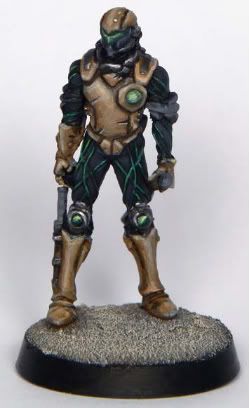 Click to see full-sized image
Click to see full-sized image
Ok some day I am going to get some consistency in these picture sizes. Bleck