Moderators: Hellspawn, Nameless, Skrit
Forum rules
Post pictures and discussions regarding
works in progress
here, please. If you have photos of these works when they're completed, feel free to post them to the
right section
and feel free to add the link in your post about the work in progress.
for 2 days of work, the titan looks very good!
miniatures painted:
2011 - 83, 2012 - 38, 2013 - 45, 2014 - 56, 2015 - 95, 2016 - 106, 2017 - 22
---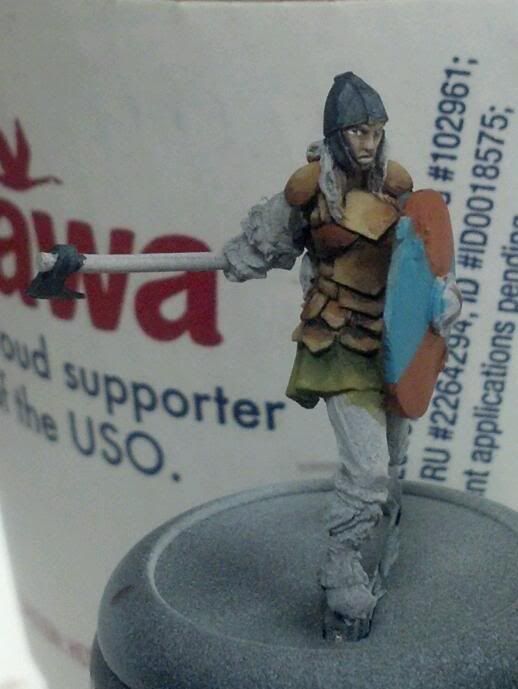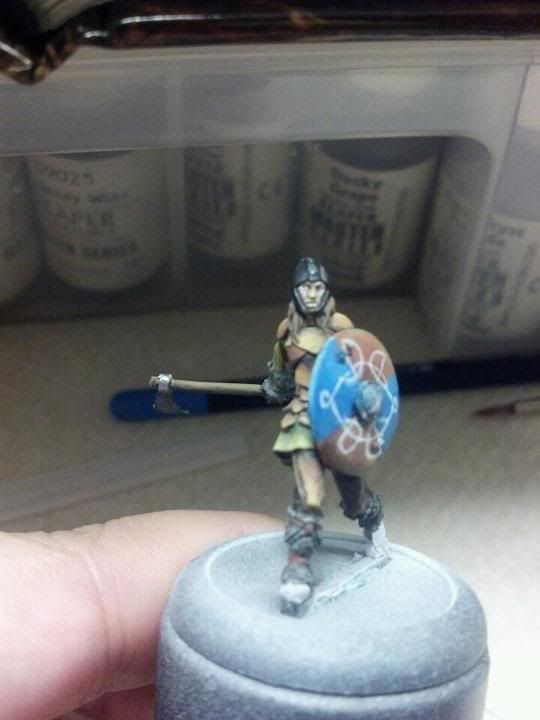 If it wasn't for the gutter my mind would be homeless.
"She bears the scarlet letter, her skin as soft as feathers, her demeanor tough as leather."
---
The Better Choice

Posts: 17384
Joined: 21 Jun 2005, o 17:41
Location: Silesia, Poland
Contact:
Neolis back again
I like the freehanded pattern on the shield.
white highlights under scratches on the shield are too thick. dark lines represent damages (like after being hit with a weapon), white lines represent light on the edge of scratch. if these two lines are of similar thickness, it looks unnatural.
face - darker line around whites would make him look less scared
the skin shade looks too earthy imo.
brown armour - transitions could be smoother.
good too see you painting again
Nameless Painter Blog
==================================================
---
---
Who is online
Users browsing this forum: No registered users