Forum rules
Post pictures and discussions regarding
finished
models here, please. If you have WIP (work in progress) photos, feel free to post them to the
right section
and feel free to add the link in your post about the finished work.
Great minis out there, Maru!
...
IN THE SHADOW OF DARK TOWER blog - reviews, tips & tricks, free models, photogallery
...
Juano
Cool work on the last guy, reminds me of sgt. connor green version
2 new things a Cat you know alrdy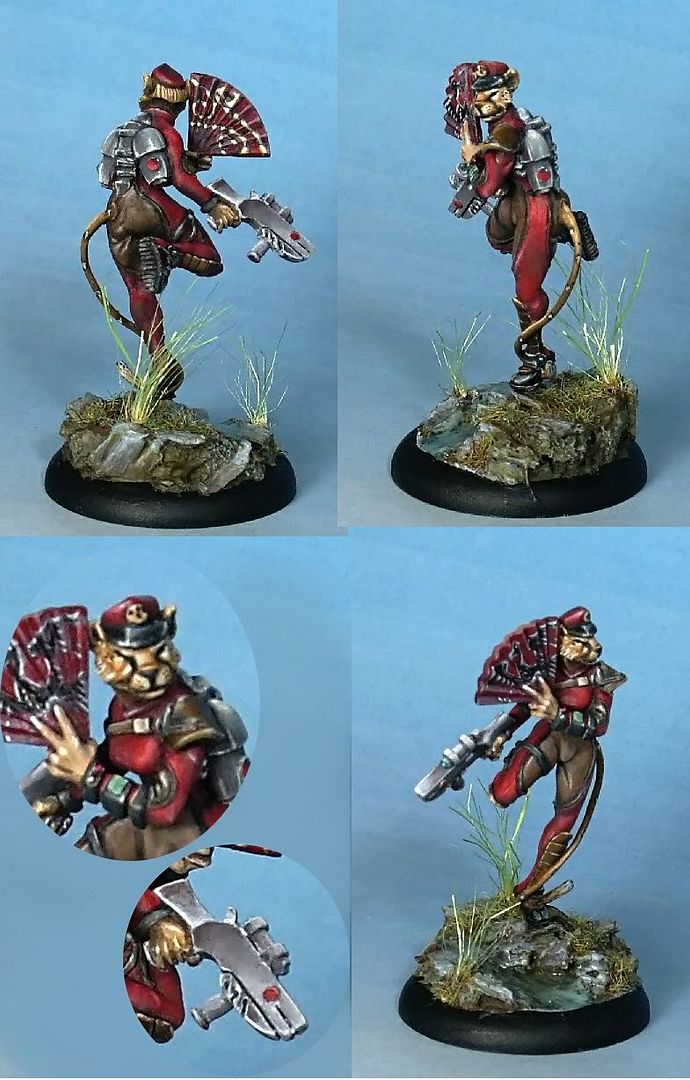 Click to see full-sized image
end Pulp city Mini Ded Eye
Click to see full-sized image
Wow you've been super busy lol, i only just clicked the thread and scrolled down so many cool minis
your infinity collection is growing so very well and they all look great.
I like how you use your colours and the combinations really make for nice bright pieces. I especially like the pink mask with the cat (Neko) face on it
so very cool.
I think these days i'm able to pick out your painted minis from others as you have a very distinct style which works very well.
uf at last found some time to finis this
a chronin from Pulp City
Click to see full-sized image
well actualy i dont like this mini or dont liked - for long time - the "firm" painting just dont get to me all thous whites end so .. bryyy
but when i so o art of this character in colors in wich she supoust to be i whas suprized how cool this concept is .. so i got her end painted acoording to art - coal black / laka armour + green elements ... end at last i like this mini:)
I really like the way you've done the shine on the clothing works really well and makes the model much more eye catching, gives the model a very latex sort of feel of the clothing, especially around her chest area. I've always been intrigued by your gritty painting style and it works really well with the mini. The face is so well done and gives her a good focal point, i think my only criticism would be the hair looks a little dull and rushed perhaps and the sword i think could do with a bit more richness in colour, perhaps the tone of the green doesn't help.
Guardian of Law & Order

Posts: 2560
Joined: 9 May 2005, o 12:13
Location: Antwerp, Belgium
Contact:
Best part of this mini is the face, and I really like the way you created a difference between the different blacks. But I think the back is lacking some highlights.

Very well done, it really suits your style.
3 diffrent Orygins of black - a turquse 1 end red 1 end 1 made by dry pigments pigments
without that it would be just black
Deadpool /:)
Click to see full-sized image
infinity mini cmisioned to be Deadpool (wich he actualy is .... but for copy rights he is called "Senior Massacre" )
That just looks so cool
great job.