Search found 378 matches
by Barton

30 Nov 2013, o 23:28
Forum: Trashcan ;)
Topic: Music paint superheroes by
Replies: 1
Views: 1626
This is great music for that superhero mood!!! Complete with Adam "Batman" West! Barton loves it! Spider-Man: Main Theme (arr. J.D. Price for choir and orchestra) Iron Man (Black Sabbath) (arr. T. Berens for orchestra) Captain America (The First Avenger): Captain America March (arr. R. William for o...
by Barton

2 Nov 2013, o 04:45
Forum: Manufacturers
Topic: Pulp Figures
Replies: 41
Views: 7282
New figures: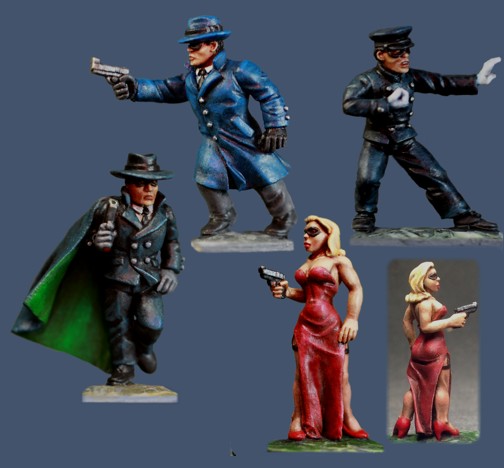 Masked Avengers
I like this set, will have to buy it!!!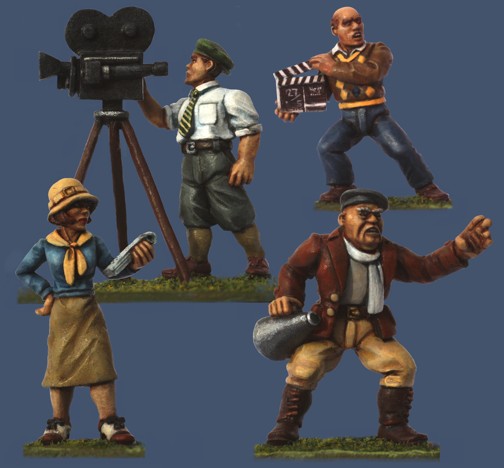 film crew
by Barton

24 Jul 2013, o 03:06
Forum: Manufacturers
Topic: forghilabor - first stuff
Replies: 13
Views: 2581
Like archer, but the scale is not my cup of tea (25mm, 25mm heroic, or 28mm is what I like).
If you did him in 25mm I would buy.
by Barton

20 Jul 2013, o 00:37
Forum: Contests and events
Replies: 7
Views: 3075
Not entering competition, I am not that good of a painter.
But based on what I have seen, some members of this forum could beat the entries I saw last year.
by Barton

19 Jul 2013, o 21:33
Forum: Contests and events
Replies: 7
Views: 3075
Barton wrote:I will be attending GenCon this year. Anyone else attending??? If so what about meeting up somewhere? I am working two different exhibitor booths and doing two seminars.
Shameless bump.
Still asking anyone from here going this year???
by Barton

14 Jul 2013, o 19:48
Forum: Manufacturers
Topic: Reaper Miniatures
Replies: 922
Views: 64853
metal minis are cast in house :) these new "bones" minis in china, though I think they have some plans to cast them in their own place too. or maybe I'm wrong? Yes. The reason for kickstarter was to buy a high end plastic injection machine. They have it in Texas, not sure if operational yet. Smart ...